HAMPSHIRE residents aged 65 to 69 have already started to be given Covid-19 vaccines, as others across England begin to receive invites.
The Government says vaccines can be administered to those in this age group if GPs have done all they can to reach those at higher risk.
But in Hampshire, medics have already begun vaccinating the over-65s with their first dose after they reached everyone in the top four priority groups – including the over-70s and care home residents – who wanted a jab.
Other regions to be in a similar position include Nottinghamshire, Shropshire, and Coventry.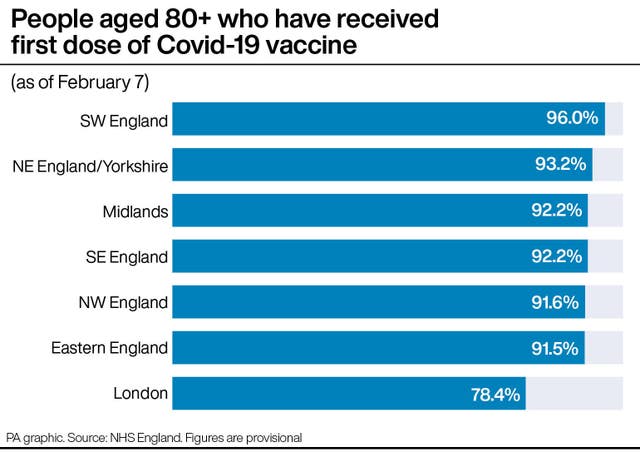 It comes as the county, along with the Isle of Wight, is among the areas to be leading the way in the fight against Covid-19.
Almost 400,000 coronavirus vaccinations have been given to people across the county, with only four other parts of the country achieving a higher total.
Out of 41 districts the county's vaccination programme is the fifth most successful, having given 397, 827 jabs to the elderly and vulnerable.
The only areas with higher figures than Hampshire are Cumbria and North East (620,590), West Yorkshire and Harrogate (433,196), Cheshire and Merseyside (560,982), and Greater Manchester Health and Social Care Partnership (556,260).
What is happening in the other UK countries?
In Wales, First Minister Mark Drakeford said some over-50s there have already begun to be contacted and offered a vaccination after the top groups were reached.
Meanwhile, Scotland's First Minister Nicola Sturgeon has said she expects many in the 65-69 age group to have had their first vaccine by the middle of this month.
And in Northern Ireland, people aged 65-69 have been able to book a Covid-19 vaccine at seven regional centres since the end of January.